I am so excited to be joining up with some fifth grade teachers, bloggers, and TpT sellers to start a collaboration group called Focused on Fifth. We are going to be blogging about Kelly Gallagher's book Readicide for the next five weeks. You are welcome to stop by and read about our impressions or read along with us and pitch in on the conversation in the comments. Either way, whether you are an educator or a parent, this is an important book.
Read-i-cide:
noun, the systematic killing of the love of reading, often exacerbated by the inane, mind-numbing practices found in schools (definition on page 2)
As a kid, I was a total bookworm. Still am actually. My oldest daughter was also a major reader until she got to junior high. I'm talking about the kind of reader that you can't find enough books for. She would devour books and she hated the library with a passion. I hate the smell of old library books, but her reason was because you can't reread them all if you don't own them. So buy, buy and buy some more we did. But somewhere in junior high she was reading
To Kill a Mockingbird
and complaining about it. Complaining???!!!!! I couldn't fathom why. I love that book. It's one of my favorites. Who doesn't love Scout? How could my ferocious reader of a daughter hate one of my favorite books? This was my first experience with readicide. She was required to have so many annotations per chapter/page and she had to have so many text to self connections or examples of personification. This was readicide for my daughter. All of the literary elements she was looking for were ruining the story. And it was also a real wake up call to me about how easily a great novel can get ruined. To be fair, she had a great teacher. One of the most enthusiastic teachers my girls have ever had. They loved this teacher and loved the books she recommended to them. But she was still ruining one of my beloved books.
Kelly Gallagher says that if we want to "consider what to do about readicide, we must start with the elephant in the room: how the overemphasis on testing is playing a major part in killing off readers in America's classrooms." (page 7) I love to be validated and this was very validating for me. I've been teaching first grade for the past 8 years and our end of the year tests are not part of our state testing, it's only a district test. But I have held to the belief that if I teach them to love reading, they will become good readers. And if they become good readers, they will be able to pass the test. I believe that with all my heart. But now I'm teaching fifth and testing is so much more of a big deal and the beliefs I have held so tightly seem a little more tenuous. This is validation I desperately needed. I want to help develop life-long readers, not test takers. But I needed to be reassured that research backs up my practices and beliefs. The research cited in this chapter was overwhelming and "leads to an inescapable conclusion: if students are taught to read and write well, they will do fine on mandated reading tests. But if they are only taught to be test-takers, they will never learn to read and write well. A terrible price is paid when schools value the development of test-takers more than they value the development of readers." (page 26)
I felt like I should give an "AMEN" after reading this chapter. Now I'm sitting here wondering how we can develop students that truly love to read? I'm dying to keep reading and see what this author offers us, but in the meantime I would love to hear your thoughts. What are you doing to help students develop a love of reading? I try to match up readers with books. You don't develop a love of reading until you find that book that you just can't put down. You know the one where you are thinking about it even when you aren't reading. Here are a few of my recent finds that may be attractive to fifth grade readers.
Highly engaging stories that will make great read alouds.
This true crime novel set in 1875 tells the story of an attempt to steal Lincoln's body. I think this will make a great read aloud that ties into our social studies curriculum. Plus, it's true crime did I already mention that?
Full of hope and resilience, this story will give the reader a look at America through the eyes of a young Sudanese refugee. I think it will make a great read aloud - don't let the prose scare you away. There's a rich, full story inside and you can't help but fall in love with this boy.
It's 1941 and Nick is being sent to Burma to escape the bombs dropping on London, but when the war comes to Burma it's no less dangerous. Once again a great read aloud that ties into social studies.
Thanks for stopping by. We will continue discussing what we can do to prevent readicide next week when we delve into chapter two. Here is our schedule for the rest of the book:
You'll definitely want to continue on with the hop about chapter one by visiting: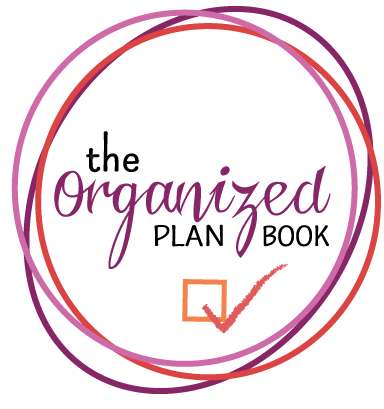 Happy Reading!